Industriell material­återvinning
Industriell materialåtervinning innefattar processer där man samlar in och återvinner avfall och restmaterial från industriella verksamheter och förvandlar det till nya produkter. Det handlar om att ta tillvara på material och resurser som annars skulle ha gått till avfall, och använda dem igen för att minska behovet av primära råvaror.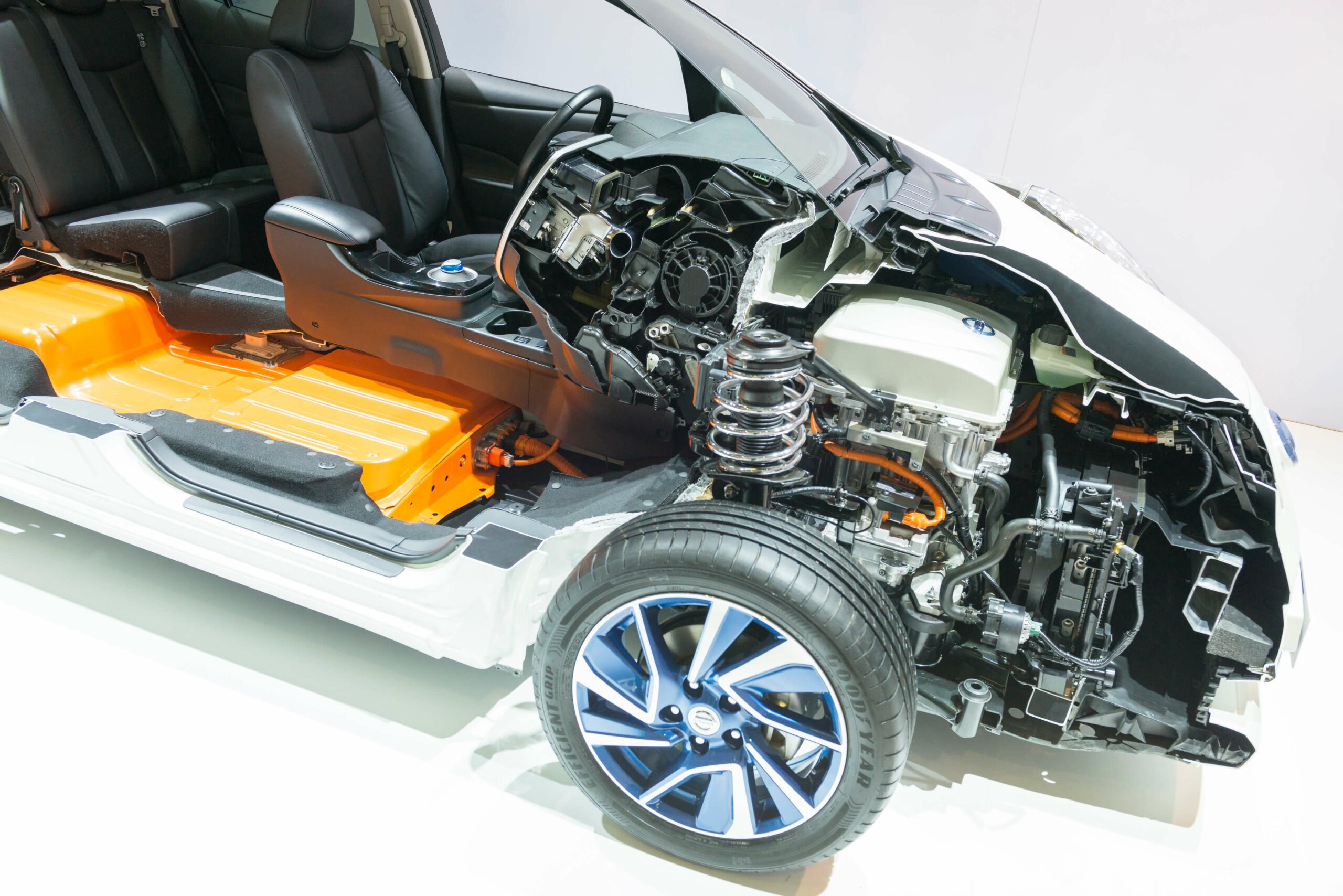 Mindre miljö­påverkan och hållbar ekonomi med material­återvinning
Det finns olika metoder för industriell materialåtervinning, beroende på vilken typ av avfall och restmaterial som ska återvinnas. Men det vanligaste är sortering, rengöring, krossning, smältning och bearbetning. Detta kan göras på en central anläggning eller på plats vid industriella verksamheter.
Materialåtervinning kan bidra till minskad miljöpåverkan, minskad energiförbrukning och minskade kostnader för industriella verksamheter. Det kan också skapa nya arbetstillfällen och bidra till en mer hållbar ekonomi.
Vi på Chalmers Industriteknik arbetar med materialåtervinning inom flera områden. Tillsammans har vi en bred kompetens inom cirkulära system, materialspecialister till processutvecklare med hjälp av AI-teknik för att utveckla processer för återvinning.
Projekt
PROACTIVE: Towards a process of efficient and safe electric vehicle battery handling in the island Nordic countries
The number of electric vehicles (EVs) and hybrid electric vehicles (HEV) sold in the Nordic countries is quickly increasing, therefore there is a considerable need of designing a safe and efficient system to collect, transport, dismantle and recycle the batteries. One of the main energy sources used in EVs is lithium ion (Li-ion) battery. An important step for batteries destined for recycling is the pre-treatment process. During this process, the battery is discharged and dismantled into its constituent components. The pre-treatment process is mostly done manually today and may comprise considerable ergonomics and safety risks for the operators.