Finansieringsstöd för samhällsnytta drog fullt hus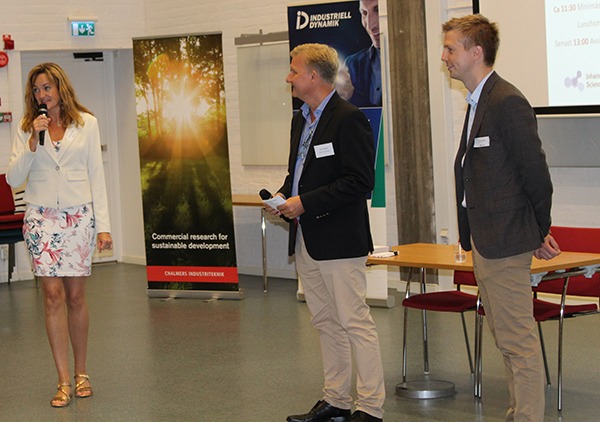 Stat, region och EU erbjuder en lång rad finansieringsmöjligheter för forskning och utveckling i små och medelstora företag samtidigt som det kan vara svårt för mindre företag att känna till alla. Under en intensiv förmiddag fick de rekordmånga deltagarna (180) på seminariet "Finansiering för små- och medelstora företag" en snabb överblick över olika stöd för innovation och expansion.
– Det viktigaste är att ni som entreprenörer ska lyckas, understryker Helene Öhrvall från Almi Väst, som var först ut av de institutioner som kan erbjuda finansiering till i första hand innovativa och samhällsnyttiga SME-företag.
Almi kan erbjuda såväl rådgivning som lån och riskkapital. Förutsättningen är att företaget som söker stöd har en innovativ idé, dvs det ska handla om en ny eller väsentligt bättre produkt eller tjänst än det som finns på marknaden idag.
Även Västra Götalandsregionen har flera olika finansieringsmöjligheter att erbjuda, exempelvis FoU-kort Bas och Avancerat, där Chalmers Industriteknik medverkat i flera lyckade projekt. Kent Rundgren, ansvarig för affärsutveckling – innovation SME, berättar exempelvis om företaget Sioo:x Wood Protection som fått möjlighet att utveckla sin miljövänliga produkt genom olika typer av finansiering. Nu säljer företaget på flera europeiska marknader och har fördubblat antalet anställda.
Vinnova finansierar ca 3000 projekt/år genom olika utlysningar. Den statliga myndighetens roll är att stimulera innovativa idéer och utveckla kunskap som kan kommersialiseras. Exempel på aktuella utlysningar är "Innovativa startups" och "Innovationsprojekt i företag", vilka båda nyligen har stängt höstens sökomgång, för att öppna igen efter nyår.
Ta hjälp av en vän
Vinnovas Carl Naumburg understryker hur viktigt det är att man formulerar sig tydligt i sin ansökan.
– Går det inte att förstå vad den fantastiska saken ska göra eller bedöma varför den är bättre, blir det ingen finansiering, menar han. Ansökan kan inte kompletteras när den väl är inskickad och de branschexperter som granskar kan bara bedöma det som verkligen står i ansökan.
– Be någon läsa igenom ansökan, är Carl Naumburgs tips. Förstår personen som läser vad det handlar om, eller behöver något förtydligas?
Viktigt är också att det projekt man söker finansiering för bidrar till hållbar utveckling, dvs att man kopplar till FNs 17 milleniemål i ansökan, samt att det finns kvinnor med i projektgruppen – gärna som huvudsökande. En fördelning på 40-60 (oavsett åt vilket håll) premieras vid tilldelning av medel.
Bästa klimatnytta vinner
Klimatklivet är ett finansieringsstöd inriktat på investeringar som minskar utsläpp av växthusgaser. Länsstyrelsen informerar om stödet och handlägger ansökningar, men det är Naturvårdsverket som beslutar. Åtgärderna ska exempelvis syfta till att fasa ut fossil energi, återvinna eller producera biogas eller ta vara på spillvärme.
– Hittills (sedan 2015) har 2 miljarder kronor delats ut till 1000 åtgärder, berättar Andra Teran Öman från Länsstyrelsen i Västra Götaland och nämner att Klimatklivet finansierat investeringar som storleksmässigt kan vara så skilda som en enda laddstolpe och en hel biogasanläggning.
Även EUs så kallade KIC:ar fokuserar på hållbarhet och klimatnytta. InnoEnergy har fokus på hållbar energi i Europa och målet är mindre utsläpp till lägre kostnad. Olika typer av stöd finns för att ta en idé till färdig teknik eller produkt. Chalmers står som värd för Climate-KIC med fler än tvåhundra partners i Europa. Climate-KIC satsar på innovation, utbildning och entreprenörskap för exempelvis stadsutveckling, landanvändning och hållbara produktionssystem. Vid Chalmers Innovationskontor finns även Raw Materials med fokus på råmaterialtillgång, utveckling av lösningar samt "closing the loop". KIC:en erbjuder bland annat EU-stöd och nätverk.
Behöver man som företagare hjälp att orientera sig bland olika former av EU-stöd, går det bra att vända sig till kontoret för EU SME Support, vilket finansieras av Vinnova och Tillväxtverket. Kontorets helpdesk erbjuder exempelvis tips om vilket stöd man bör söka och hjälp att registrera sig i EUs portal samt med avtal och rapportering.
Efter seminariet fanns möjlighet att ställa frågor och prata enskilt med de olika finansiärerna, vilket många passade på att göra.
Här är dagens alla talare och länkar till deras presentationer:
Nästa seminarium som anordnas gemensamt av Johanneberg Science Park och Chalmers Industriteknik handlar om sociala medier. Mer information hittar du här
Länkar till användbar information om finansiering för SME-företag: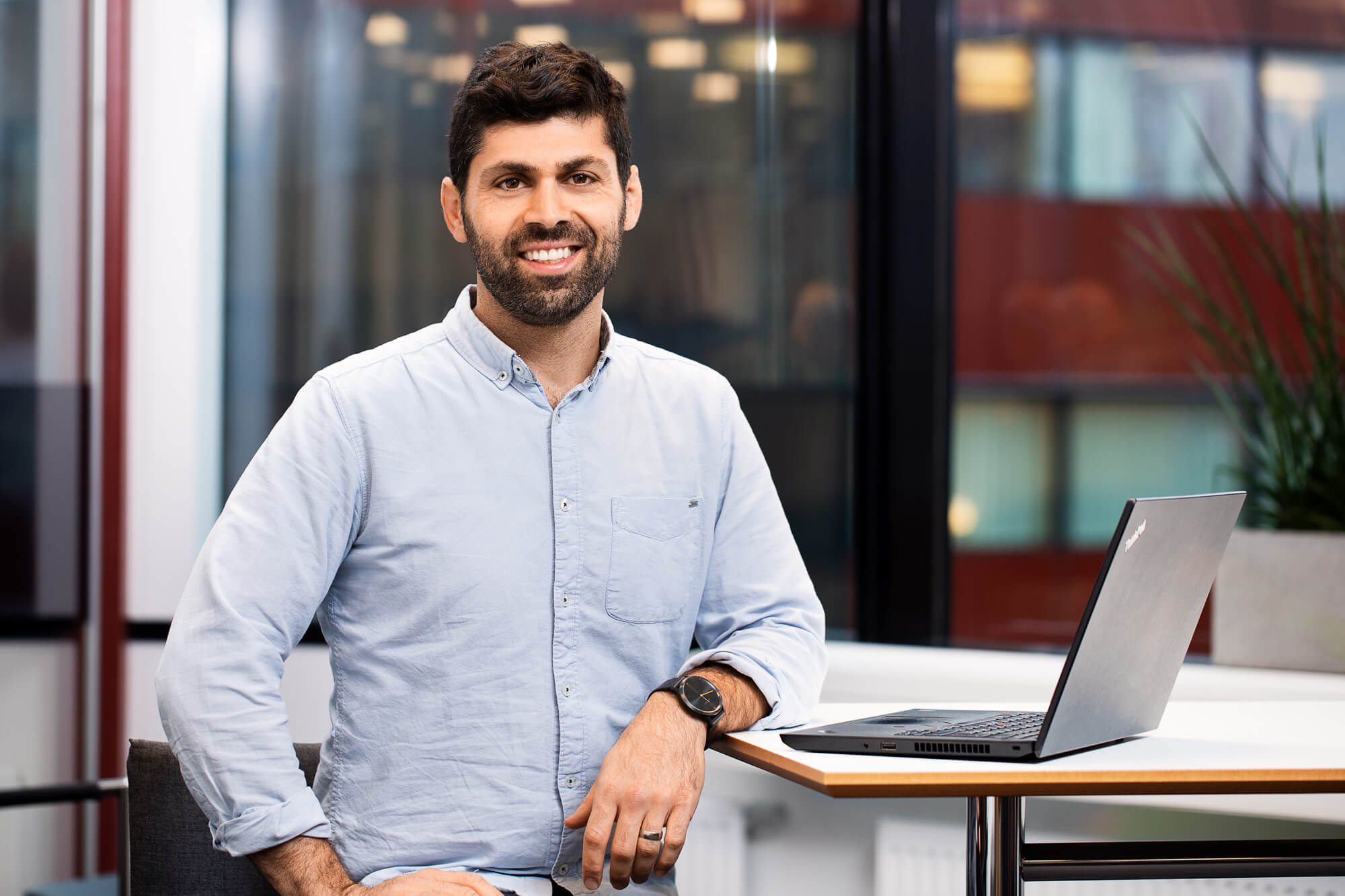 Släck kunskapstörsten med spännande läsning
Var bland de första att få reda på ny forskning inom områdena Cirkulär ekonomi, Tillämpad AI, Innovationsledning, Energi och Material. I vårt nyhetsbrev delar vi med oss av innovativa tekniker och projekt som gör märkbar skillnad för samhället. Du får också tips och inbjudningar till intressanta seminarier och event inom vårt område.