Nytt datum! Träffa oss på Circular Materials Conference, 22-23 september 2020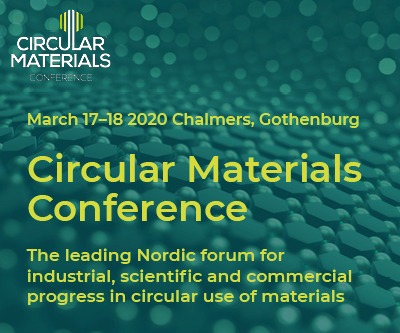 Competence Centre of Recycling (CCR) at Chalmers University of Technology; RE:Source in cooperation with Nordic Publishing and research institutes, academia, and organisations from the basic, chemical, recycling and textile industries are proud to invite you to the 5th Circular Materials Conference on September 22-23 (Note! New date!) at Chalmers Conference Centre in Gothenburg, Sweden. 
The way we use our materials today will define the world we inhabit in the future. The conference provides opportunities to reimagine materials with the help of emerging technologies and novel collabora- tions to create a circular future together. The 5th Circular Materials Conference brings together leaders from the industry and academia to explore stunning circular economy solutions, novel business models and visions of a world where no materials are wasted. The particular focus of this year will be on new partnerships and technologies that can speed up the transition while bringing about a more caring and truly sustainable economy for all. Focusing on industrial, scientific and commercial advances in circular materials, the event will feature keynote speeches, seminars, site visits and solutions exhibition, as well as debate, face-to-face meetings and networking.
The conference 2020 will highlight on:
• Circular Materials Business Applications
• AI, IoT, digitalization, automation as an innovation driver of circular material
• Research and Innovation for circular material focusing on:
1. Plastics
2. Textiles
3. Metals from Secondary Sources/ WEEE/ batteries
4. Fast moving consumer goods
5. Building and construction
Welcome!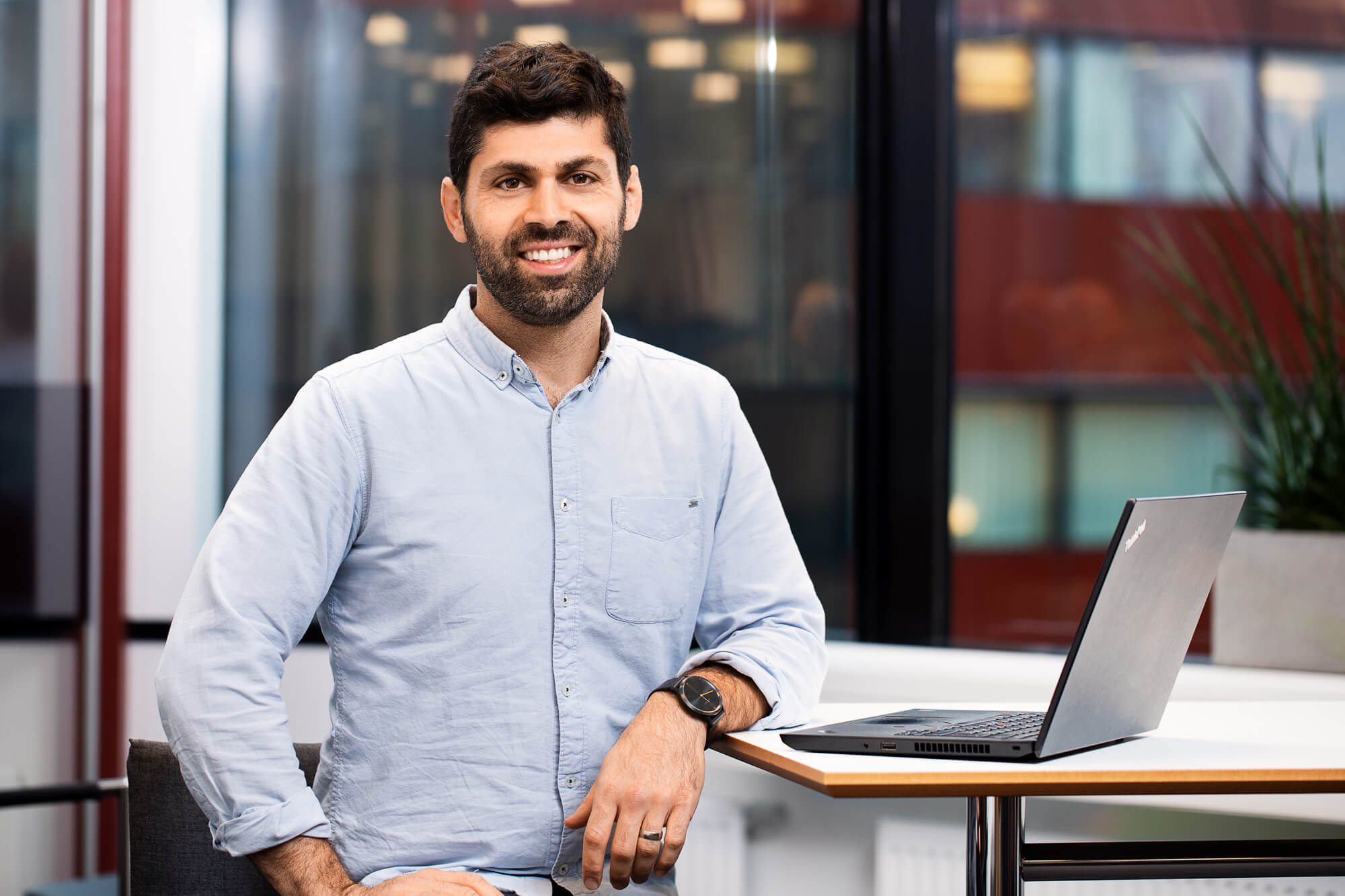 Släck kunskapstörsten med spännande läsning
Var bland de första att få reda på ny forskning inom områdena Cirkulär ekonomi, Tillämpad AI, Innovationsledning, Energi och Material. I vårt nyhetsbrev delar vi med oss av innovativa tekniker och projekt som gör märkbar skillnad för samhället. Du får också tips och inbjudningar till intressanta seminarier och event inom vårt område.