Circular design & Traceability
Circular design aims to make products and processes more sustainable by minimising waste and reusing materials. Traceability helps to ensure that products are safe, origin-labelled and ethically produced. Together, these two things enable businesses and consumers to make more sustainable choices and promote a more sustainable future.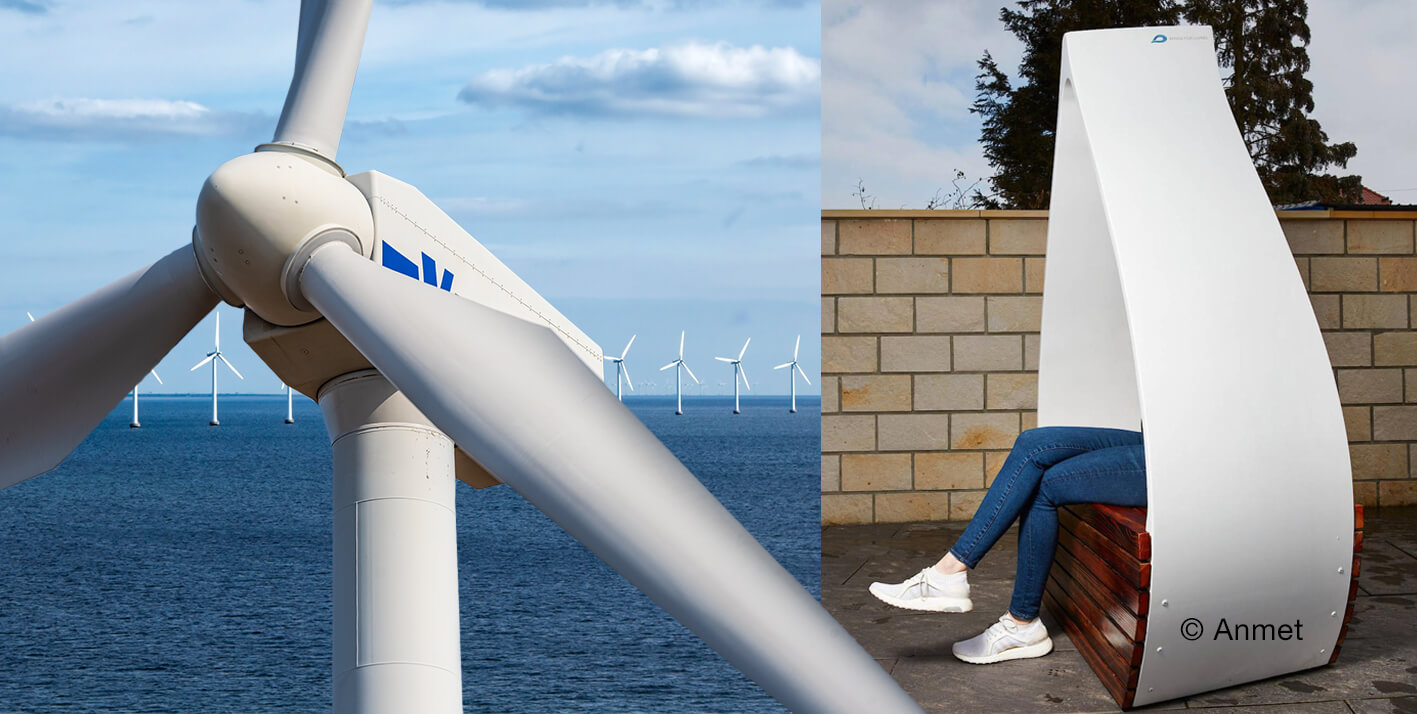 Giving new life to old products and materials
When the material, component or product has finally served its first purpose, we are there to help it find its new purpose. Combining design and circular economy expertise, we develop innovative products where the remaining function and appearance are preserved and used in new applications – without complicated recycling processes. Only the imagination sets the limits for upcycling.
But, we also need to get better at doing it right from the start, i.e. designing for a long life, for reuse and for recycling. Indeed, the design stage determines how well the product will be able to be recycled or reused when it reaches the end of its first life cycle.
Project
PROACTIVE: Towards a process of efficient and safe electric vehicle battery handling in the island Nordic countries
The number of electric vehicles (EVs) and hybrid electric vehicles (HEV) sold in the Nordic countries is quickly increasing, therefore there is a considerable need of designing a safe and efficient system to collect, transport, dismantle and recycle the batteries. One of the main energy sources used in EVs is lithium ion (Li-ion) battery. An important step for batteries destined for recycling is the pre-treatment process. During this process, the battery is discharged and dismantled into its constituent components. The pre-treatment process is mostly done manually today and may comprise considerable ergonomics and safety risks for the operators.